THEATRE TOUR TO LONDON

THEATREWORKS London Arts
THEATREWORKS Tours reflect the spirit of THEATREWORKS and its Director, Drew Martorella. They are designed to expose you to the richness and vigor of England and British Theatre while maintaining a distinct sense of adventure. We connect you with the stars of the English stage giving you a "backstage pass" to the productions you see. We hope you will return home exhilarated and satisfied with all you have seen and done in Europe's most vital city. Above all we want you to have a good and glorious time.
ABOUT YOUR HOSTS
Professor Drew Martorella runs THEATREWORKS based in Colorado Springs, Colorado. In 1996 they partnered with UET to create quality theater tours to build on their love for theater, travel, and good fun. Since 1996 they have created and led over 20 tours to London.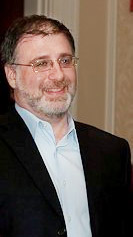 Drew Martorella (Executive Director), is graduated in from Drew University in 1989 and received his MPA from the University of Colorado in 2004. In 1985 he served as an assistant stage manager for Theatre West Virginia and from 1987 through 1989 served as a production assistant, second assistant stage manager, stage manager, and production stage manager for the New Jersey Shakespeare Festival. As a professional stage manager he has stage managed numerous productions for the Playwright's Theatre of New Jersey, the Foundation of the Dramatists Guild, the Tiffany Theatre in Los Angeles, and the Mark Taper Forum. From 1992-1993 he served as the production stage manager for the New Mexico Repertory Theatre and later served as its producing director. In 1994 Mr. Martorella produced the Maria Benitez Teatro Flamenco National Tour and served as the Institute for Spanish Arts General Manager. He has served as Producing Director for THEATREWORKS from 1995-2008 and Executive Director since 2008.
For more information and detailed itineraries visit